It may appear obvious, but the larger your company, the more important liability insurance security becomes. Larger organizations have more clients, more operational factors, and, as a result, higher legal liability risks. If you are a small-scale enterprise with a single customer, it may no longer be as critical. At Griggs Ficklen, our customer service representatives are prepared to work on your behalf to get things done professionally and proficiently. We'll work with you to find the specialized liability insurance coverage that fits your needs after conducting a thorough investigation. If you do not have monetary legal responsibility insurance, you may be held personally liable for any debts that your company incurs.
So, it is very crucial to get liability insurance if you are seeking to grow your business because it can keep your business protected for the future in case, you meet an unfortunate circumstance.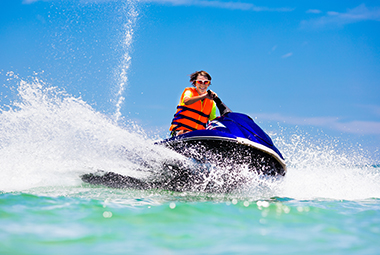 Let us see below how liability insurance can keep you away from troubles:
Possibilities for carelessness- Some organizations are more vulnerable to negligence-related risks than others. A contractor performing domestic maintenance, for example, could make any number of mistakes that result in someone else's injury. A web-based retailer would not have the same concerns.
 Debts and dues- It is feasible to begin a business for less than $100 if you are in the proper industry and rely on free online resources. However, a few organizations require thousands, if not millions, of dollars to get started. If your company is going to be in a lot of debt, you need to protect yourself.
Personal hazard tolerance- Finally, think about your risk tolerance. The younger you are, the fewer dependents you have, and the fewer possessions you own, the better your risk tolerance.
If you are seeking liability insurance from our company, grab your cell phone and call us at 706-534-8880. We are available in areas like Jefferson, GA, Elberton, Commerce, GA, Nicholson, GA, Lincolnton, GA, and Bogart, GA.