Homeowners Insurance and Renters Insurance in Jefferson, GA
At Griggs Ficklen Insurance we know that your home is your haven. It's where you begin and end each day, and it's where you make memories that last a lifetime. It's our privilege to provide your haven with a range of home insurance options that give you peace of mind and keep you, your loved ones, and your belongings safe. Since 1947 we've offered Jefferson, GA, and the surrounding areas a range of homeowners insurance options that are personalized to fit needs and budgets. Contact us today to learn more about your home insurance options and get a quote!
Home Insurance in Jefferson
While homeowner's insurance coverage is not required by law in the state of Georgia, if you have a mortgage your lender may require you to have a basic form of home insurance coverage to acquire a loan. Homeowner's insurance coverage is not only a good idea, but it can also keep you, your liability, your dwelling, and your loved ones safe from the many risks that you face as a Georgia homeowner.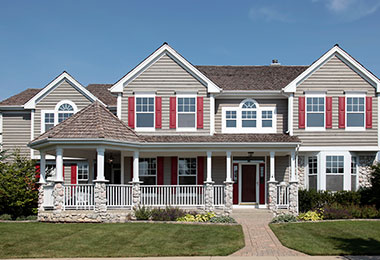 From natural disasters, structural issues, theft, and more, home insurance coverage provides you protection and peace of mind. At Griggs Ficklen insurance we offer Jefferson, GA homeowners a range of home insurance options that include coverage for:
Dwelling
Theft
Flood
Earthquake
Fires
Umbrella
Homes Under Construction
Vacant Homes, and more!
By getting to know you and your needs personally we help you assess which homeowner's insurance coverage plan best fits your needs and your budget. Our agents not only have your best interests at heart but are armed with the experience and knowledge needed to help you get the best deal on your home insurance coverage plan. At Griggs Ficklen Insurance you're not just another client, you're a part of the family!
Renters Insurance in Jefferson, Georgia
Jefferson, GA is a small and charming community of friendly individuals who embody small-town values. With larger cities like Athens and Buford close by, Jefferson residents can enjoy the conveniences of the city and the charms of small-town living. Not to mention, with a crime rate 45% lower than the national average, more and more families choose to buy and rent homes in Jefferson, GA.
At Griggs Ficklen Insurance we provide renters insurance coverage that keeps tenants and property owners protected and secure. When you're renting a home, the problems that your home experiences don't always fall under your responsibility. Renters insurance coverage can keep you and your liability protected when it comes to your Jefferson, GA rental property. If you rent a Georgia home, then contact us to learn more about the renter's insurance options available to you!