Business Insurance, Liability Insurance, and Commercial Insurance in Athens, Bogart, Commerce, Greensboro, Jefferson, Monroe, Nicholson, Watkinsville, GA, and Surrounding Areas
Business Insurance
Don't let one unfortunate circumstance destroy the foundation of your hard work. At Griggs Ficklen, we will help you protect the business that you have worked so hard to build, by offering you the protection that it needs and deserves. We understand the risk involved with owning a business and what it takes to ensure that it is protected with the right coverages, and for generations to come. Speak to one of our experienced agents today to see how we can protect your business, employees, and your family.
Griggs Ficklen offers Business and Commercial insurance coverage (but is not limited to):
General Liability
Professional Liability
Worker's Compensation
Business Owner's Policy (BOP)
Employment Practices Liability (EPLI)
Bonds
Errors & Omissions
Contractors Insurance
Builder's Risk Insurance
Garage liability
Mechanic and body shop
Cabs and Limousines
Commercial Autos & Fleet
Commercial Umbrella
Commercial Properties
Rental Property Insurance
Group Life & Health Benefits
Restaurants Insurance
Truckers
Liquor Liability
And much more
Commercial Insurance
Commercial auto insurance is necessary for all companies with business-owned or leased vehicles.
Just like personal auto insurance, commercial auto insurance covers all aspects of auto insurance, in addition to:
Hired Auto Liability Coverage – which covers the liability for vehicles hired under contract.
Hired Auto Physical Damage – which covers vehicles that are leased or borrowed for commercial use on a short-term basis.
Employer's Non-Ownership Liability – which covers private passenger vehicle use and the use of a vehicle by an employee.
Liability Insurance
Professional liability insurance (PLI) helps protect commercial businesses from alleged negligence claims made against them.
Having this form of coverage is essential for businesses and individuals who provide services of any kind to other companies and individuals. Under the circumstance that legal action ensues, your policy may cover the defense expenses in a civil lawsuit. Talk to one of our skilled agents to find the professional liability policy that suits you and your business.
Medical Malpractice Insurance
What is Medical Malpractice Insurance?
Medical Malpractice is a professional negligence by act or omission by a health care provider in which the treatment provided falls below the accepted standard of practice in the medical community and causes injury or death to the patient, with most cases involving medical error. Standards and regulations for medical malpractice vary by country and jurisdiction within countries. Liability insurance often comes in the form of malpractice coverage, which protects commercial businesses in the circumstance that a claim of negligence is made against your business or practice. Medical Malpractice is the most common form of negligence. These claims are made under the circumstances of death or injury, usually due to a medical error.

Professional Liability Insurance for Chiropractors
Griggs Ficklen Insurance is proud of our relationship with the Georgia Chiropractic Association.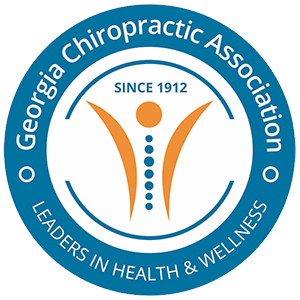 Between our two organizations, we have over 168 years serving the great State of Georgia. Our Malpractice Insurance Department Director, Doug Giles, DC is the past immediate President of the Georgia Chiropractic Association. His insight into the needs of the Doctors of Chiropractic in Georgia has prompted our Agency to acquire one of the strongest Malpractice Carriers in the State to offer exclusive benefits to Georgia Chiropractic Association members.
Simply fill out the brief questionnaire on this page. One of our agents will give you a prompt quote and offer you the savings so many Doctors in Georgia are already receiving.
We appreciate your trust and your business.
DOWNLOAD QUESTIONNAIRE
Workers' Compensation
Workers' compensation insurance helps workers and businesses stay protected.
In the unfortunate circumstance should a workplace accident occur, workers' compensation not only covers workers in the event of an accident but also in the event of an attack, illness caused by poor working conditions, and natural disasters.
Workers compensation insurance:
Compensates the injured worker for their absence; due to injury.
Covers medical expenses of the injured party.
Protects the employer from lawsuits.
Provides benefits to worker's dependents in the case of a fatality.