Homeowners Insurance, Business Insurance, Renters Insurance, Home Insurance, and Auto Insurance in Lincolnton, GA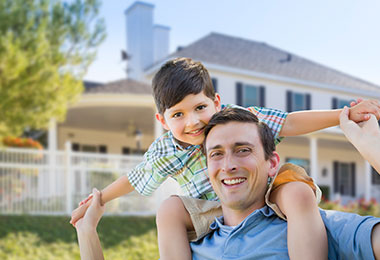 Your insurance coverage matters. When it comes to your coverage you need to be protected from all angles. From your homeowners insurance to car insurance, commercial insurance and more, you need to ensure that you are prepared for whatever comes your way.
As an independent insurance agency, Griggs Ficklen Insurance has over 70 years of experience helping residents and business owners in Lincolnton, GA, procure the proper coverage at attractive rates. By giving you the added advantage of having your agency on your side, we help you file claims and fight on your behalf to get fair settlements. At Griggs Ficklen, we do the work for you so you can relax knowing that you're protected and that your insurance agency is on your side.
Car Insurance and Liability Insurance
You live your life on the go. Your auto insurance coverage should keep you protected with the liability insurance plans that you need no matter where you go. Not only is car insurance required in the state of Georgia, but additional auto Insurance coverage may help you stay protected against the unique risks that you face.
Not only do we offer car insurance for residents living in Lincolnton, GA and surrounding areas, we offer a unique form of auto insurance coverage in commercial insurance policies. Keeping your company vehicle safeguarded with quality car insurance plans helps to keep you and your employees protected. Contact us today to learn more about the auto insurance available to you.
Business Insurance
Your business insurance is essential to keeping you, your business, and your employees secure. By safeguarding you from the various risks you face as a business owner, commercial insurance safeguards your assets, property, and income.
We know that no two businesses are the same, which is why we sit down with you, local business to local business, to discuss your specific needs and requirements and offer the business insurance solutions that protect you from the unique risks that you face. Common forms of business insurance coverage that we offer includes:
General Liability Insurance
Business Interruption Coverage
Business Property Coverage
Business Auto Insurance
Errors and Omissions Coverage, and more!
Commercial Insurance in Lincolnton, GA
With a small-town feel and a variety of options and outdoor adventure, it's no wonder that residents choose Lincolnton, GA as their home. At Griggs Ficklen Insurance, we offer home insurance plans that include coverage for renters insurance and homeowners insurance. It is our privilege to help people living in Lincolnton, GA and surrounding areas with the home insurance coverage they need to live life worry-free.
Both renters insurance and homeowners insurance provide residents with a unique form of coverage that protects the various aspects of their home. From dwelling to personal liability insurance, we help you procure the home insurance plan that keeps you well protected, and fits your personal finances.