Auto Insurance in Lincolnton, GA
Are you in need of auto insurance in Lincolnton, GA? Scrolling through multiple insurance companies in search of the perfect policy can be overwhelming.
Fortunately, by reaching out to Griggs Ficklen Insurance, you can access a group of professionals who will assess your needs and risks, creating a personalized policy that satisfies your requirements, mitigates your risks, and accommodates your budget and lifestyle.
Since our founding in 1947, we have helped thousands of families and businesses find the right policies by tapping into the relationships we have cultivated with several formidable insurance companies in the area.
Car Insurance in Lincolnton, GA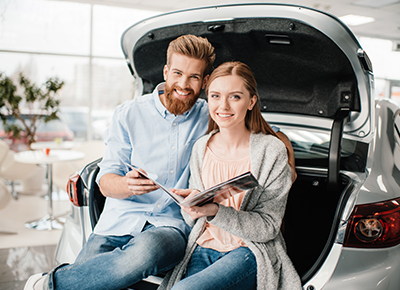 According to Georgia law, every driver must have auto insurance when on the road. In fact, the law requires you to maintain your policy for the entirety of the ownership and operation of your vehicle.
Besides being a legal requirement, car insurance is also essential in offering you the protection you need in the event of an accident.
At Griggs Ficklen Insurance, we are happy to offer you various levels of coverage for any type of car insurance, providing you with the best insurance plan. Our team can create a policy that covers a diverse range of aspects, including:
Liability: For the property damage and bodily injuries the other party in the accident experiences
Personal Injury: For your medical expenses and those of your passengers
Collision: To cover the damage automobiles experience in accidents
Uninsured Coverage: To pay for your medical expenses when the accident involves an uninsured or underinsured driver
Our team can even build comprehensive policies that cater to specific needs, adding coverage options such as roadside towing and rental car reimbursement. Get in touch with us to learn more about our comprehensive services and request your Lincolnton, GA, car insurance quote.
Independent Insurance Agency for Car Insurance in Lincolnton, Georgia
Named after General Benjamin Lincoln, who was in the Continental Army during the American Revolution, Lincolnton, GA, is Lincoln County's county seat. It contains numerous historic districts and houses, which you can find on the National Register of Historic Places. In addition, the historical site at Elijah Clark State Park is located nearby at the Savannah River.
Car insurance has never been more of a necessity than it is today. Fortunately, drivers looking for the best car insurance can turn to one of the region's most respected agencies. Contact Griggs Ficklen Insurance to request your Lincolnton, GA, auto insurance quote, and let us help you find the right policy for your needs.