Home insurance, and Homeowners Insurance in Washington, GA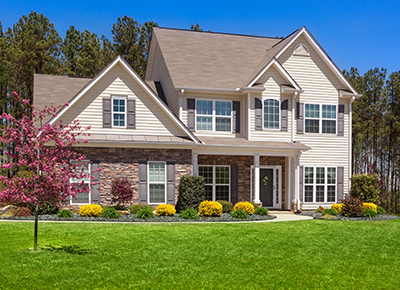 Your home is one of the most valuable investments that you will make in your lifetime. But not only is your residence a premium asset, but it's also the place that you call home. Your home is where you build your life and create lasting memories. For such an important aspect of your life, your home deserves ample homeowners insurance protection to keep you and your loved ones safeguarded from the risks that you face.
Griggs Ficklen Insurance has over 70 years of experience offering quality home insurance solutions to residents in Washington, GA, and surrounding areas. With your best interest at heart, we work with you to provide you with homeowners insurance that gives you the full coverage you need at the price you deserve.
Homeowners Insurance
If you own a home, then you should have homeowners insurance coverage. Not only does it help keep you and your loved ones protected, but it can supplement the monetary losses you face in the event of an accident or incident that compromises the integrity of your residence.
If keeping your home protected isn't motivation enough, then your mortgage lender will likely require you to obtain a certain level of home insurance coverage. Your home financing lender keeps their investment protected through homeowners insurance, which in return keeps you, your assets, and your loved ones shielded against a variety of threats.
Home Insurance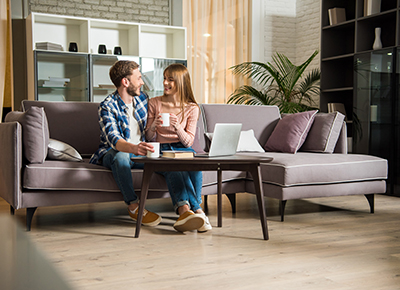 The cost of your home insurance policy depends on your specific coverage needs. Depending on your personal assets, your location, and the likely risks that you face, your home insurance coverage may differ from your neighbors. But for whatever your coverage needs, homeowners insurance offers you a wide selection of protection options such as:
Dwelling- The most basic form of home insurance covers your dwelling. From your home's foundation, walls, and roof, dwelling protection safeguards the structural integrity of your physical dwelling.
Personal Belongings- Your personal belongings are covered under certain home insurance coverage plans. From jewelry, electronics, valuable paintings and more, personal belonging coverage keeps your personal property secure.
Liability- With visitors coming in and out of your home, your home insurance provides you with liability insurance coverage that keeps your liability protected in the event of an unexpected injury.
Structures- Certain home insurance policies keep other structures on your property protected. Detached garages, sheds, and fences can be safeguarded with the right home insurance plan.
Homeowners Insurance in Washington, GA
With a rich history dating back to the American Revolutionary War, Washington, GA has become a hub for families and business owners seeking to embrace traditional American living. With small-town charm and big-city options, it's no wonder that residents of Washington, GA are proud to call Washington their home.
For whatever your coverage needs, Griggs Ficklen Insurance provides you with affordable home insurance options to keep you, your home, and your loved ones protected. With a reputation for excellence, it's our privilege to serve the community we love with budget-friends homeowners insurance solutions without sacrificing quality.