Liability Insurance in Athens, GA
Having liability insurance in Athens, GA, can help you deal with various threats, whether to your home, business, or family. Liability insurance can protect your business from liability claims, your vehicles on the road, or your rental property from damage. Regardless of your situation, you will likely need this insurance to stay safe and keep others safe.
Liability Insurance for Renters, Homeowners, and Auto Insurance in Athens, GA
Liability insurance can provide protection and peace of mind in many situations. You'll keep your living space and vehicles safe from unexpected circumstances.
Some popular types of liability insurance you might need for your circumstances are as follows:
Renters insurance – You can protect your possessions if they're damaged or destroyed by fires, theft, or other situations. Depending on the policy details, renters insurance might also include personal and pet liability.
Home insurance – After you acquire a property, you'll need home insurance to help you deal with natural disaster situations. Home insurance typically doesn't cover earthquakes or floods. An umbrella policy can help cover more and assist with liability issues.
Auto insurance – Having auto insurance protects your vehicle against crashes, object collisions, personal injuries, vandalism, and more. You may need additional insurance if you own a classic car or motorhome.
Commercial Liability Insurance in Athens, GA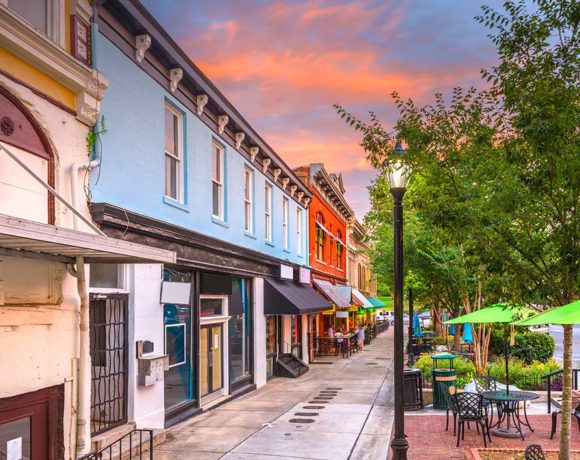 Business owners require multiple types of commercial insurance to protect them in difficult situations. Commercial insurance is key whether you have company vehicles, provide medical care, or want to protect yourself against common business risks. Don't go without insurance in Athens, GA!
General liability coverages protect you against liability claims like physical injuries, property damage, and harm to your company's reputation. In contrast, professional liability insurance helps if your business makes an error and someone claims harm. Either way, both of these options are vital.
If you're a small business owner, you don't want to be stuck in a tough situation without the right insurance. No matter your business type, we can find the appropriate liability insurance for your company.
The University of Georgia has helped Athens, Georgia, grow into the thriving city-county we know today. It's a wonderful place to call home whether you rent, own a home, or run a commercial business. Athens also has a growing population of 127,000+ individuals and many successful businesses, restaurants, shops, and more.
At Griggs Ficklen Insurance, we can help you with liability insurance. Contact us today for a free quote in Athens, GA.