Do you want to purchase a new house? A house is an investment that can protect you in times of crisis. But you can also be in a financial crisis because of your house. That is why you must weigh your risks and challenges before buying a particular house. Most of these challenges will be monitoring in nature and that is why you need to arrange for compensation in the form of homeowners insurance. We, at Griggs Ficklen Insurance, can be the right choice for you. We are one of the most established and experienced companies which have been in this business since 1947. We can provide you with a wide range of insurance policies, right from home, business, and auto insurance programs to even life, and health insurance policies. We are also an independent insurance agency which means you can get several carrier options from us. So, if you are located in areas like Monroe, GA, Loganville, Elberton, Commerce, GA, Greensboro, GA, or Athens, GA, then you can rely on us.
Here, we have put together a few amazing benefits of getting a home insurance policy. Take a look.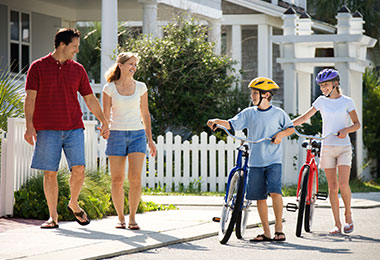 Burglary and theft have become quite common in many neighborhoods. Unfortunately, if your house falls prey to these criminals, you might lose several of your important belongings. Right from cash, jewelry, furniture, and electronics to even priceless artworks, everything could be stolen or damaged. Home insurance can provide you with the right kind of compensation against such loss of valuables.
You could also face a severe natural calamity or an act of vandalism for which you might have to face severe damage to your house. You will need to carry out a proper restoration service to get your house back to its original condition. This heavy restoration work will cost you a lot and might not be enough to meet with your savings alone. That is why good homeowners insurance can be beneficial.
So, if you are interested in choosing us, contact us today.