You might feel superior and accomplished after buying a big house but that house still needs insurance to protect itself from any natural and man-made threats. The homeowner's insurance policy from Griggs Ficklen Insurance Agency is one of the most trusted policies of the region. Founded in 1947, we are the oldest and the most respected insurance agency that has helped thousands of families since our inception. It is our relationship with various formidable insurance companies that lets us offer our customers well-tailored plans which not only mitigate your risks but also surpass all your expectations. Since we value your peace of mind, Griggs Ficklen offers you options that help you safeguard things most valuable to you; your home, your health, and your family.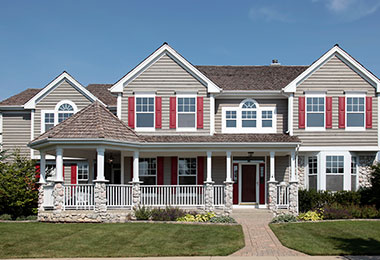 Below we have mentioned a few factors that might make your homes easy to insure. Take a look.
Updating your electrical panel
Old electrical systems often pose as a huge threat to any house. Those knobs and tube wirings can cause electric shocks thus posing a fire risk. Updating your electrical panel will reduce the fire threat to a great extent thus reducing your premium rate.
Having a central heating/cooling system
You might be fine with having a window AC as that fits your requirements. But a central system is what gets you an insurance way quicker as there are no threats of leaking in the walls which are quite common in window units.
Renovating your house
If you have just renovated your house, maybe, this is the right time to get home insurance. Just renovated houses mean every little detail has been looked into and dealt with; hence your insurance providers will not have a problem covering your house.
So, if you are living in the regions of Monroe, GA, Greensboro, GA, Commerce, GA, Athens, GA, Bogart, GA, Loganville, and you need home insurance, you can contact us.