Are you thinking of buying a new house? Well, everyone needs a new house after some time because of their changing lifestyle patterns and needs. But at the same time, you must understand that there are certain risks and challenges that you will have to face because of this new home. For instance, if there is a natural calamity like earthquake or flood, you might have to bear a huge restoration cost for your house. Or if there is a theft or burglary, you will have to face a huge loss of belongings and valuables, including cash and jewelry. Therefore, you should make an arrangement for such losses. What you can do is get a homeowners insurance. We, at Griggs Ficklen, can be the right choice for you. We are an established and reliable company which has been in this field for a long time. We can provide you with a wide range of insurance programs, right from home, automobiles, business to even life, and health insurance. We are known for our wide variety of insurance programs and customer oriented approach. So, if you are from Monroe, GA, Commerce, GA, Athens, GA, Greensboro, GA, Elberton, or Bogart, GA, then you can choose us.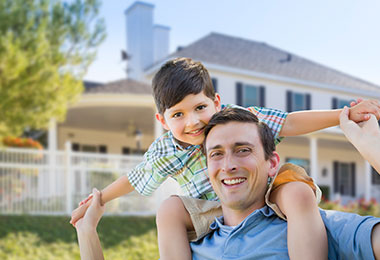 Here, we have put together a few things to check before choosing your homeowners insurance policy. Take a look. 
First of all, you should focus on the coverage that you are getting from this policy. Make sure that the policy will be able to protect you against all the potential losses. Check the coverage details before taking a decision. 
Next, you should make sure that the policy you are choosing has premium rates suitable for your budget. You should take quotes in advance and compare these with others to choose the one that suits your budget the best. 
So, if you are thinking of getting our insurance programs, contact us today.