What do you think is the biggest asset that you have? It is not your automobiles, clothing, jewelry, or other expensive valuables. It is in your house. Your home is not just a place of shelter where you seek solace after a hard day or get protection from the weather blows. It can also fetch you good returns in times of need when you put it on rent or sell the house altogether. So, in order to continue to enjoy these benefits from your house, you need to protect it. You should make sure that you have a good compensation ready for any loss that you face because of your house. This money can be used in maintaining the restoring your house. By compensation, it is meant that you invest in a quality homeowners' insurance policy. We, at Griggs Ficklen Insurance, can be the right choice for you. We are an experienced and renowned company that is known for its coverage options and affordable premiums. So, if you belong to areas like Athens GA, Commerce GA, Greensboro GA, Jefferson GA, Monroe GA, or Watkinsville, you can rely on us for your homeowners' insurance.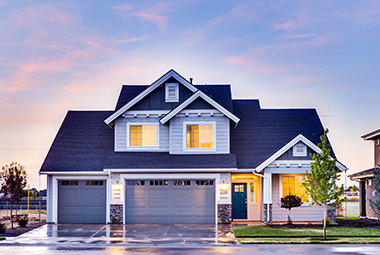 Here, we have enlisted a few important reasons why homeowners' insurance is necessary. Take a look.
A disaster is huge and uncontrollable. You cannot handle the disaster's consequences and it leads to terrible damage and loss. All these damages on your house could be restored and repaired without your single penny if you have insurance protection.
It is not just the damage costs that one faces as a loss for their home. Sometimes, if other people get hurt or suffer from any sort of issues, you might be held responsible and be asked to pay for the treatment as a liability payment. This could be met easily with your home insurance policy.
So, if you are interested in getting homeowners' insurance, contact us today.