Do you want to purchase a new house? Or have you already purchased one? You must understand that a house is a huge asset that can be a great investment for your future. But it also brings certain risks and challenges with it. That is why what you need to do is look for compensation against such losses. You should invest in a good quality home insurance policy when you buy a new house. We, at Griggs Ficklen Insurance, can be the right choice for you.  We are one of the most established and reliable companies which have been in this business for more than 70 years now. We can provide you with a wide range of insurance programs, starting from home, business, and automobile to even life, and health insurance programs. We are an independent insurance agency which means we can offer you several carrier options. So, if you are located in areas like Monroe, GA, Loganville, Commerce, GA, Greensboro, GA, Bogart, GA, or Jefferson, GA, then you can opt for us.
Here, we have put together a few reasons why you should opt for a home insurance policy. Take a look.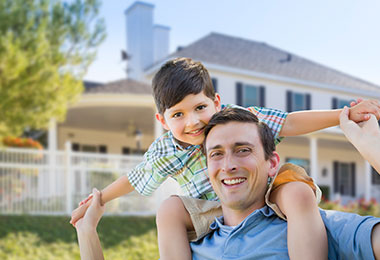 There could be several reasons for which you need to carry out a huge restoration at home. Sometimes, due to natural calamities or even an act of vandalism, your property could be severely affected. Carrying out such restorations can cost you a lot which will be difficult to bear with your savings alone. That is why you need to have home insurance protection.
Burglaries and thefts have become so common these days. If you lose several of your belongings, including cash, jewelry, electronics, furniture, as well as priceless artworks, you will need compensation. And having a home insurance policy can provide you with the composition you need against such losses.
So, if you are interested in our home insurance policy, contact us today.