Do you want to invest in a new house? Are you looking for a house with better interiors and a safer neighborhood with modern amenities? Well, as a homeowner, you should also make sure that you are protected from all the risks and challenges that you could be exposed to because of your house. Most of these challenges are going to be monetary in nature. You will have to spend a lot of money on some of the risks faced as a homeowner which can be effectively avoided only if you have a home insurance program. We, at Griggs Ficklen Insurance, can be the right choice for you. We bring you high-quality homeowners' insurance coverage which will cater to all the needs you might have as a homeowner. We are an experienced and reliable company with a great reputation in the market for our quality coverage and affordable premiums. So, if you are from areas like Athens GA, Bogart GA, Commerce GA, Greensboro GA, Jefferson GA, or Monroe GA, then you can resort to us for your home insurance needs.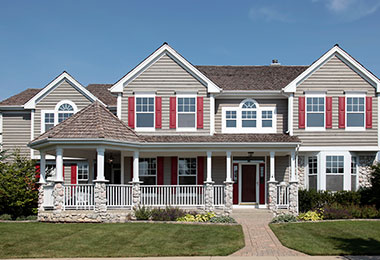 Here, we have put together a few most common reasons why home insurance is necessary. Take a look.
Your house could be subjected to tremendous damage when it comes to a natural calamity like earthquakes, floods, or fire. These restorations are necessary for your comfortable and safe stay at home but these also cost a lot. It can all be covered if you invest in home insurance.
Another essential thing that you should note is the increase in burglaries and thefts which might cause a loss of several valuables. You can be easily compensated for such losses if you have a good home insurance program.
And if you want to opt for our home insurance programs, then contact us today.