In the modern world, most people are the owners of 1 or more vehicles. Whether the use it is put into is private or commercial in nature it needs to be protected from mishaps. We, at Griggs Ficklen Insurance, bring to you all kinds of car insurance under one roof. Whatever be the type of automobile that you have, we have a policy for its protection. We assess the quality of the vehicle along with its market price to arrive at the premium. Our rates are highly market competitive and affordable. All you have to do is let us know about the make and model of your vehicle and we will take it from there. Our reputation in the market precedes us as we leave no stone unturned to get our customers what they want. Our agents are dedicated individuals whose loyalty and hard work has allowed us to serve customers in Monroe GA, Watkinsville, Commerce GA, Athens GA, Jefferson GA, and Greensboro GA.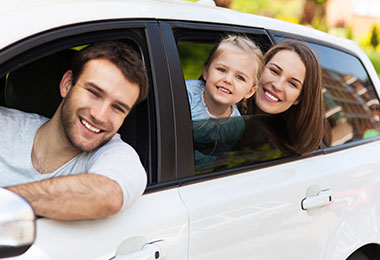 Here, we have put together 2 essential points to know about policies that aim to protect your vehicle. Take a look.
Legal Responsibility Taken
When you are buying a policy to protect your vehicle, the agency that is selling you the policy is essentially getting into a legal contract with you to pay you the sum assured should your vehicle suffer from any kind of damage. They are legally obligated to pay the money when you were in a road accident or suffered because of natural calamities.
Coverage in Case of Accident
While policies usually cover the costs incurred to repair the vehicle in question, most policies also include the hospitalization and recovery charges incurred by the individual as well. We often forget about this coverage and proceed to pay for our hospitalization charges with our health policies. Be sure to keep this in mind should you be the victim of such a terrible misfortune.
So, if you are thinking of purchasing a policy for your automobile, after knowing these points then you can get in touch with us without any delay.